Why You Shouldn't Be Afraid to Go Forward
"When Jesus saw her, he called her over and said to her, "Woman, you are freed from your disability."  Luke 13:12, ESV
"Oh my goodness. That man just called me forward. And in front of everyone! What do I do?" I imagine something like these thoughts was going through the crippled woman's mind when she heard Jesus call her forward. Have you ever been afraid to go forward? This woman choose to go forward and it changed her life forever. 
In the Scripture reading for today found in Luke 13:10-13, there was a woman who could not straighten her body. This woman had been crippled for eighteen years.
Can you imagine not being able to look up or forwards? How do you think it would feel? Try bending over for just a few minutes and see how that feels.
This woman couldn't see up or in front of her. This woman couldn't see someone smiling at her and hadn't seen the sky for over eighteen years. She could only see downwards. This was all about to change.
When Jesus Saw Her
On Sabbath, Jesus was teaching in the synagogue. In the middle of teaching Jesus saw this woman who couldn't straighten her body. Jesus didn't just see her, He noticed her. Jesus' attention is on this disabled woman. Isn't that just beautiful?
Next, Jesus called the crippled woman forward. This is significant because Jesus would have been teaching in the middle of the synagogue. This woman was most likely standing on the side where most women stood at that time. Jesus was calling her to come front and center.
Go Forward
The crippled woman responded by coming to Jesus. It took a lot of faith to go forward, especially in front of so many people. The woman had faith in Jesus and because of that received healing.
Jesus said, "Woman, you are set free from your infirmity." And then He laid hands on her and immediately she straightened up. I love how it happened immediately. The woman's response is just beautiful and challenging all rolled into one.
Immediate Praise
The once crippled woman was now healed. Her immediate response was praise. She looked at the source of her healing and couldn't help but praise Him. What's so beautiful about this was this was the first time in 18 years she could see right in front of her. And she saw the Son of God!
This challenges me to be grateful for all the ways Jesus heals me physically and emotionally. It reminds me that every day, I have a choice to look at my healer Jesus and receive His healing and strength. It also challenges me to look at what sin is crippling my life and repent of it.
A Choice
Friend, you have the choice too. What is crippling you in life? What is keeping you from going forward to Jesus? You don't have to be afraid. He is standing with open arms. Don't let your sin cripple you from looking up. Stare straight into the eyes of Jesus and let Him heal you.  
Dear Jesus, thank You for Your healing power. Please help me to have the courage to go forward to You each day. Help me to live a life of immediate praise for all the healing You bring into my life. Please show me where sin is crippling me so I can look up and at You alone for healing. I love you, Lord. In Jesus' name, Amen.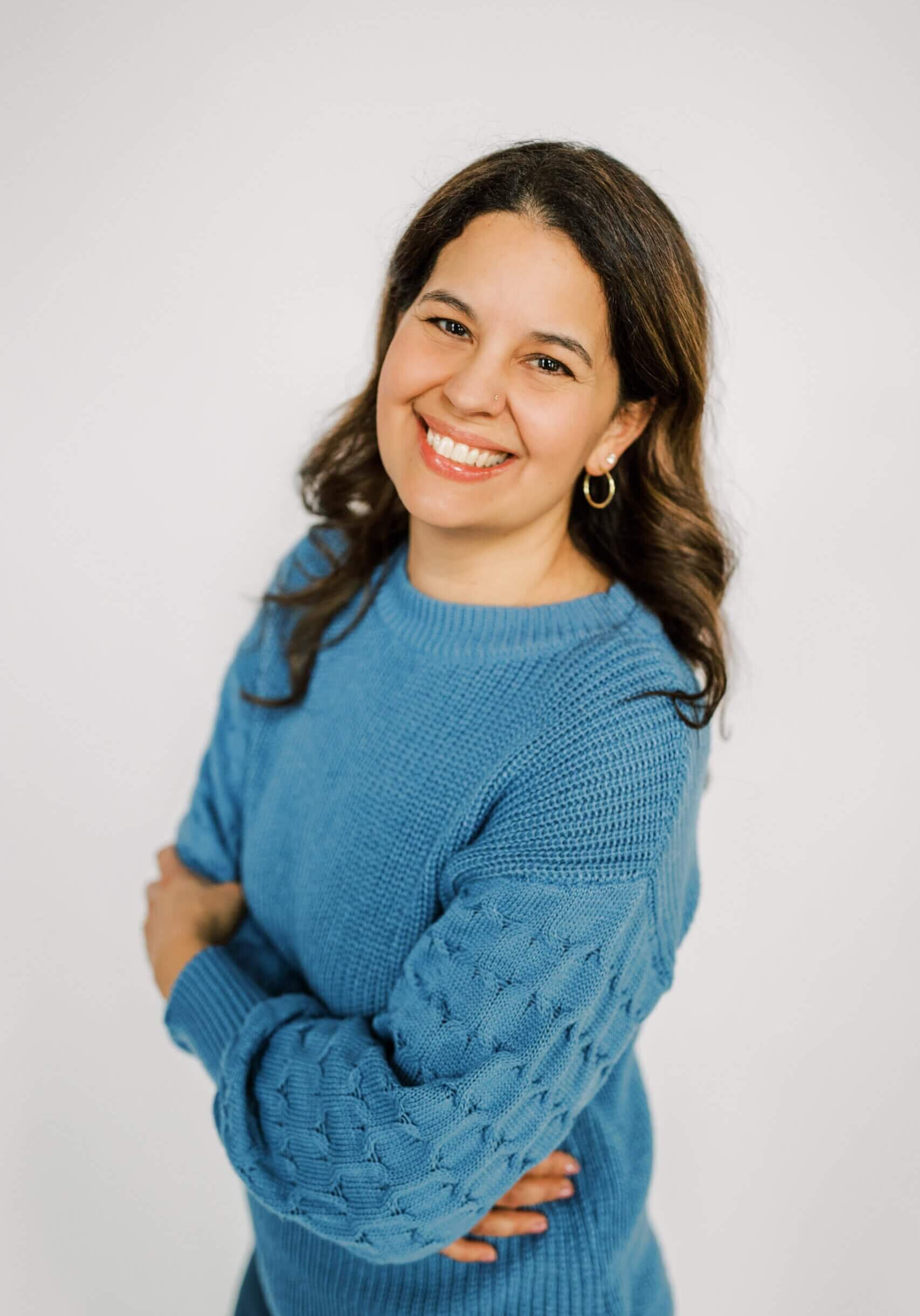 Welcome, I'm Anastasia!
As an Author and Speaker, I am passionate about sharing God's Word. Check out the Blog and sign up for my weekly newsletter below where I encourage overwhelmed moms to prioritize faith, family, and fitness. I am also a FASTer Way to Fat Loss certified coach and love helping women feel confident from the inside out. If I had a day to myself, you would find me on the beach reading a book.
Love,
Are you ready to pray for your children this school year?
Enter Your Name and Email Below to Sign Up for the Back to School Challenge!!